Day Trips from Baton Rouge, LA
With summer knocking on our doorstep in Baton Rouge, planning out how we'll spend our summer vacation is constantly top of mind. Baton Rouge is renowned for its lively music, globally-influenced cuisine, and legendary southern hospitality, but what about beyond the city limits? There is so much to explore, including fascinating historical sites and diverse natural landscapes.
Road trips are an ideal way to see a lot in a relatively short amount of time, and this year is the absolute perfect time to take one. Luckily, you don't have to drive far from Baton Rouge to get a complete change of scenery, as there are many spectacular destinations within a one- to two-hour drive from The Capital City. You'll need a great playlist, plenty of snacks, and a road-trip-ready vehicle. Gerry Lane Cadillac in Baton Rouge has a tremendous inventory of new and pre-owned cars, trucks, and SUVs, including a large selection of Certified Pre-Owned vehicles. Consider a 2020 Cadillac XT6, the three-row midsize SUV where passengers get their own climate controls and USB-C charging ports. The Escalade is a fantastic road trip choice, with room for seven, loads of advanced technology and safety features, and more than enough storage space. If you don't have a large crew to haul, check out a certified pre-owned Cadillac CT6, with its enormous trunk space and plenty of head- and legroom for everyone.
Once you've decided on a vehicle, all that's left to do is pick a destination for your day trip.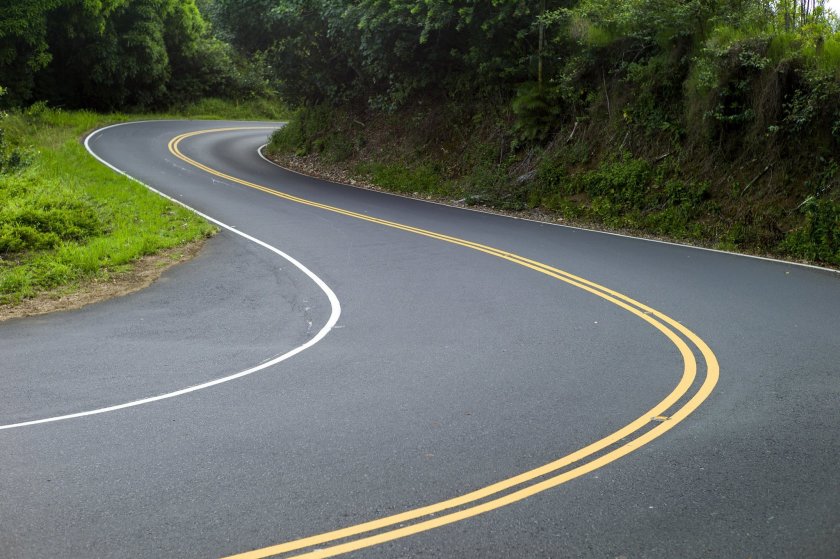 Tunica Hills
If you want to unplug and get away from it all, head for the hills – Tunica Hills. The Tunica Hills Wildlife Management Area is an outdoor lovers' paradise just an hour outside of Baton Rouge. For day-trippers, there are a number of hiking, nature, and horseback riding trails for all experience levels, plus opportunities for bird watching and wildlife viewing. Pack a picnic lunch and find a comfortable spot, then keep your eyes peeled for white-tailed deer, rabbits, hawks, and even wild turkeys. Depending on the time of year, you can even hunt for deer and turkey with the right permit. If you decide to extend your trip, Tunica Hills also has several campsites designated specifically for tent camping.
Avery Island
Foodies will get a "kick" out of visiting Avery Island, where Tabasco hot sauce has been made for more than five generations. There's far more to explore here, though, and it's only about an hour and a half
from Baton Rouge, making it an ideal day trip for everyone. In addition to touring the Tabasco factory, visitors will want to see the lush and colorful Jungle Gardens, which is home to a 900-year-old Buddha statue and a bird sanctuary. Other wildlife that live on the grounds include alligators, deer, armadillos, coyotes, otters, and even the occasional black bear. Conservationists will especially love the bamboo grove, where over 64 varieties thrive.
Global Wildlife Center
Just over an hour from Baton Rouge, you can get up close and personal with a wide variety of exotic animals at the Global Wildlife Center in Folsom. The safari-style park is a conservation center where more than 1,000 animals roam freely, and it's one of the largest wildlife preserves in the entire country. Guests are transported through the 900-acre park in an open-air vehicle, which affords the opportunity to interact directly with some of the animals. A camel may come up and lick you, you may come face-to-face with a giraffe, and you may have the opportunity to feed a llama. Kangaroos, Texas Longhorns, bison, deer, zebras, and many other animals are also residents at the Global Wildlife Center.
Bay St. Louis, Mississippi
Driving to Bay St. Louis on the Gulf Coast from Baton Rouge will take you just over two hours, and you'll find plenty of activities to pass your day once you arrive. Bay St. Louis is located at the exact point where the Gulf of Mexico, the Mississippi River, and several marshes converge, creating several expanses of sandy beaches and fantastic fishing opportunities. Bring lunch and your fishing pole, and set up shop on the beach or the pier. In addition to relaxation on the beach, Bay St. Louis offers eclectic shopping at a number of colorful independent boutiques, fantastic fresh-caught seafood, and several art galleries featuring the work of local artists. The Historic Train Depot and Bay St. Louis visitor center, housed in the same building, are also worth a visit. A stop in will give you a lesson on the area's culture and history, which includes roots in Mardi Gras and devastation by – then rebuilding from – Hurricane Katrina in 2006.